Add an event to the calendar via our submission form.
Add Groove Café calendar to your own calendar.
Subscribe to our mailing list.
How to Save This to Your Google Calendar
First, open this link to the Groove Cafe calendar.
Next, click the +GoogleCalendar button.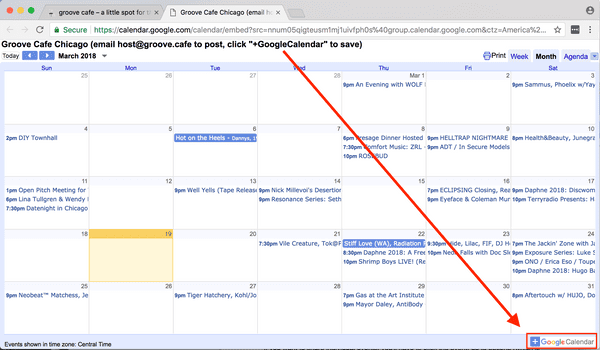 Finally, make sure the Groove Cafe calendar is selected as visible at calendar.google.com.